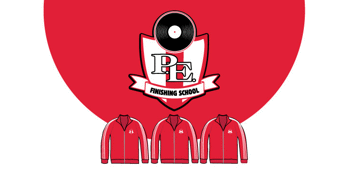 Shortfuse Productions
Mr. McClelland's Finishing School - Perseverance Edition
Perseverance (Fitzroy, VIC)
Thursday, 22 April 2021 10:00 pm
Mr. McClelland's Finishing School P.E. (Perseverance Edition)

Mr. McCelland's Finishing School is Melbourne's favourite indie/pop night, designed for those who love dancing to music.

We're coming out to play Thursday nights every fortnight at Fitzroy's brilliant Perseverance Hotel, launching on April 22nd!

Classic indie, modern indie and a sweet dose of rock, soul and eclectic pop will be the order of the day - if you can dance to it, Melbourne DJ legend Andrew McClelland will play it.

From The Smiths to Taylor Swift, from Lime Cordiale to The Cure, from Arctic Monkeys to The Monkees, from Pulp to Prince and so, so much more... you will dance your arse off.

Covid means we have a restricted capacity at The Perseverance, so don't miss out on getting a ticket!